2017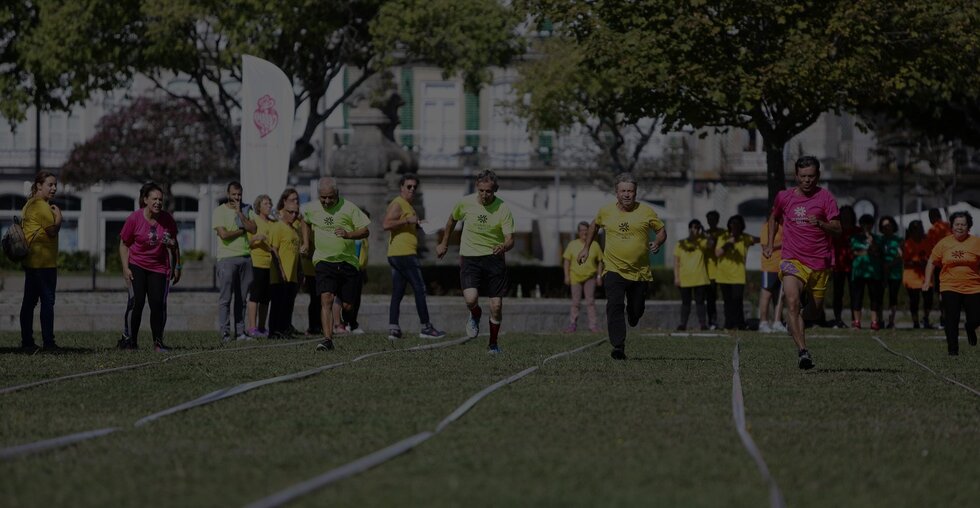 RETROSPECTIVE 2017
The Municipality of Viana do Castelo and the Viana do Castelo Polytechnic Institute organized in partnership, the 3rd edition of the Intergenerational Games - Project Olympics4All, which took place on September 13, 14 and 15, 2017 in Viana do Castelo.
In the 3rd edition of the Intergenerational Games, were maintained some modalities and new sports modalities were introduced with the aim of disseminating their practice. Thus, the following modalities were disputed: Basketball, Boccia, adapted Volleyball, Rope Game, Petanque, Quoits, Swimming and Athletics.
This third edition was attended by more than 200 older participants representing each of the 10 municipalities of the district of Viana do Castelo.
The teams stayed in the Hotel do Parque and had the possibility to try out another sports modality: rowing. In the evening there was still time to play cards "Sueca tournament" in a healthy and relaxed competition.
Once again, the competition was the added factor to ensure the continuous practice of physical exercise in the elderly participants.