2016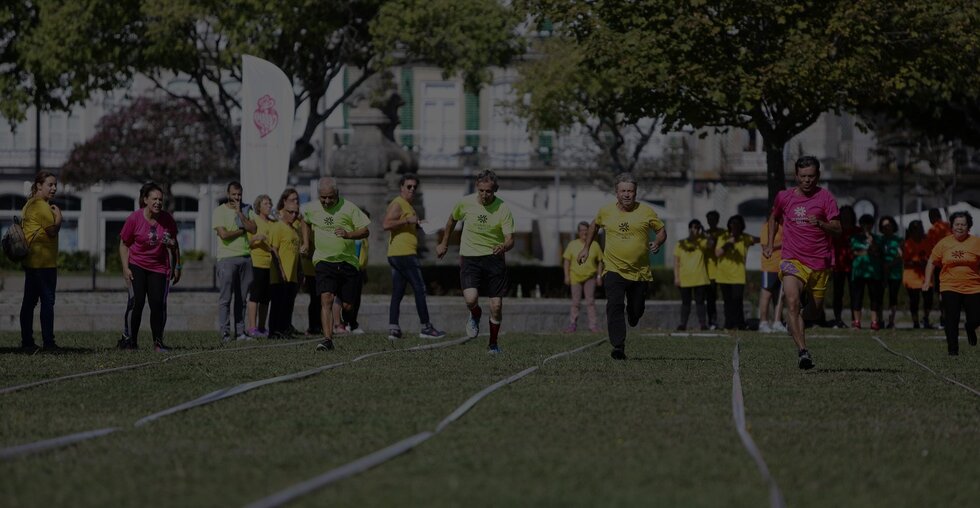 RETROSPECTIVE 2016
In November 2016 the Intergenerational Olympiads returned, maintaining the essence of social and sporting interchange of the Olympics4All 2015 project. The challenge was relaunched in the ten municipalities of Alto Minho, and four municipalities - Melgaço, Vila Nova de Cerveira, Caminha and Viana do Castelo accepted the challenge with a total of about 100 participants. Each municipality could present a team with an ideal number of 20 citizens aged 65 and over, three of whom could be 50 years or older. The teams included male and female participants and also welcomed some Spanish elements.
This edition took place on the 9th in the municipality of Melgaço, on the 16th in Vila Nova de Cerveira and on the 23rd in Viana do Castelo. During the period leading up to the event, the teams from the four counties developed training sessions to participate in this 'healthy competition'.
The Olympic Games have returned to integrate universal modalities such as football, basketball, swimming (50 meters), athletics (60m and 1500m), but also traditional games such as quoits, traction rope and petanque.
The sustainability of this event is an example of inter-municipal cooperation in order to improve the quality of life of its populations, through awareness of the practice of sport without borders, age or gender, broadening the participation in sport and physical activity of vulnerable groups.