2015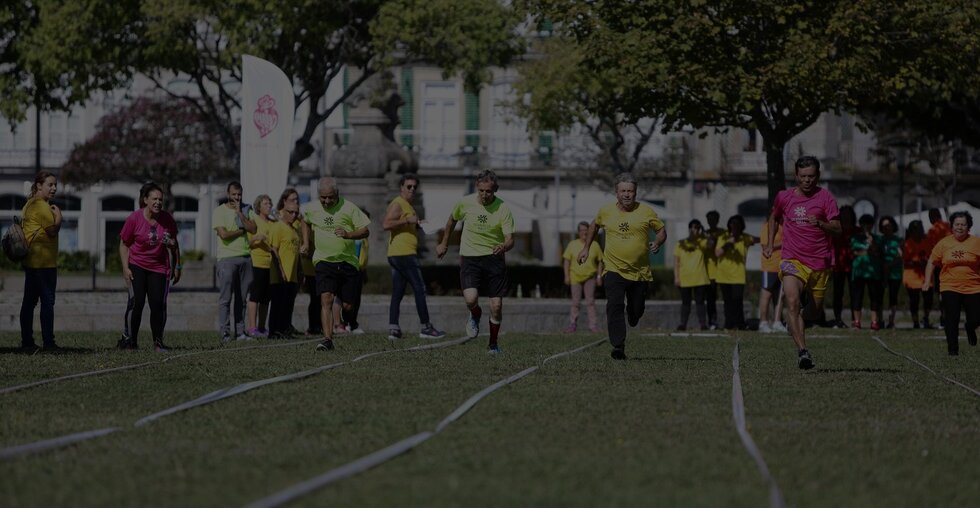 RETROSPECTIVE 2015
The Project "Intergenerational Olympics 2015! For a more inclusive sport without borders, age or gender" was co-funded by the Erasmus + programme of the European Union, in the strand "Not-for-profit European sport events" related to the 2015 European Week of Sport.
This initiative, whose objective was to promote sport through healthy competition in various sports and traditional games, began on May 1, 2015 and lasted until April 2016. It involved a number of entities, including the City Council of Vila Nova de Cerveira, in partnership with the School of Sport and Leisure of the Polytechnic Institute of Viana do Castelo (IPVC), and all municipalities in the Minho-Lima region and its twin towns.
The project "Intergenerational Olympics 2015" contemplated two major activities: the Olympics4All - Intergenerational Olympics and the International Congress on Inclusive Sport.
The Olympics4All consisted in the first Intergenerational Olympics and took place between 6 and 11 September 2015, coinciding with the celebration of the European Sports Week.
This event required a set of preparation and dissemination initiatives that are described in the following chapters.
The International Congress on Inclusive Sports, held on April 6, 2016, day that celebrates the World Day of Physical Activity, consisted of an event of sharing and discussion of methodologies related to sport and the sharing of good sport practice in Portugal, Spain and France for the most disadvantaged populations.