Aksakovo 2019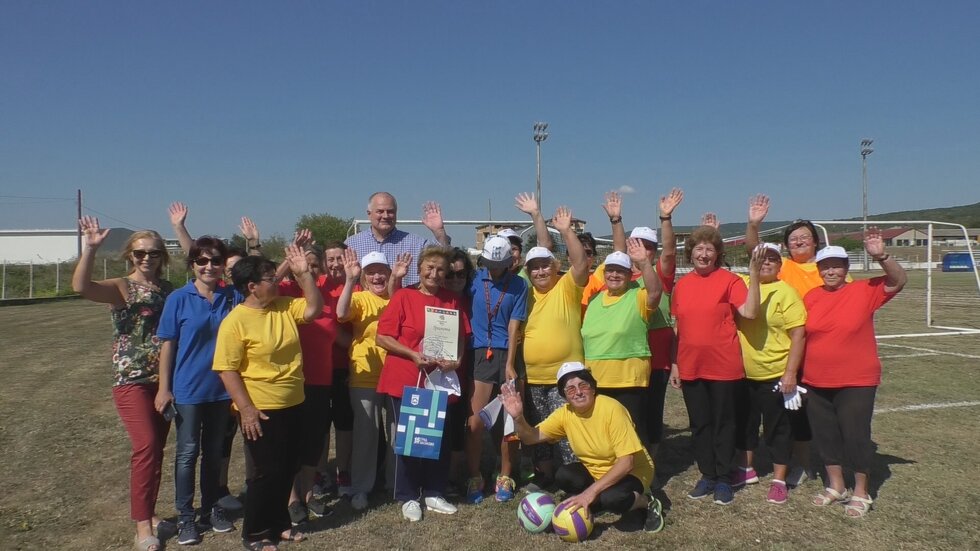 COMPETITIONS - BULGARIA
On 20th August, for the second year of the project was carried out the "Olympic Games for All" in Aksakovo, Bulgaria. The game includes participants over 60 years of age in the disciplines of athletics, football, volleyball, rope pulling, basketball and also folk ball. In the games took part 48 participants, part of them training twice per week in the frame of the project.
The Mayor of Aksakovo Municipality, Atanas Stoilov also greeted the participants and awarded the oldest participant in the Olympic Games - Ivanka Tomova, who is 83 years old.
The participants shared opinion that they have enjoyed training for, and then eventually playing in the Olympic Games. They are happy and proud of Aksakovo Municipality about the ability to do sport activities and make efforts to improve social life of his retired people.
COMPETITIONS 2018
PONTEVEDRA (SP)
COMPETITIONS 2019
AKSAKOVO (BG)
COMPETITIONS 2021
VNCERVEIRA (PT)
CESENA (IT)
PONTEVEDRA (SP)