Vila Nova de Cerveira 2019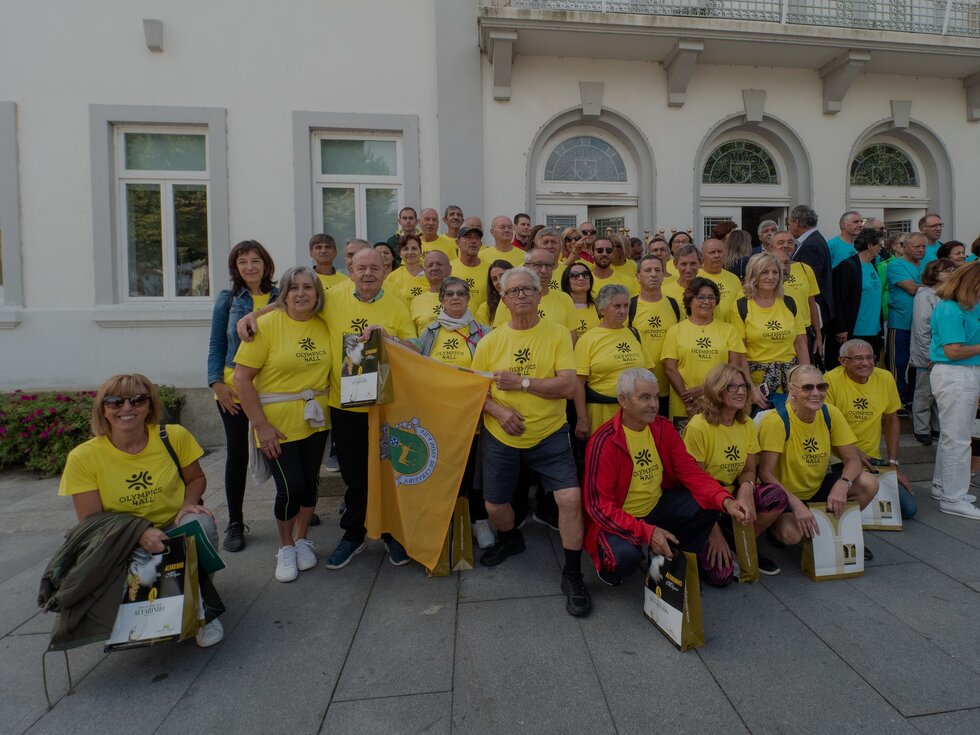 VILA NOVA DE CERVEIRA WILL HOST THE 6TH EDITION OF OLYMPICS4ALL

Melgaço (Portugal), 25 - 27 september 2019.
Vila Nova de Cerveira is the municipality chosen to host the 6th edition of the Olympisc4All - Intergenerational Olympics in September 2020. This year, the cross-border team Cerveira-Tomiño revalidated the title of champion by collecting the highest final score among the nine modalities.
More than 250 seniors from the 10 municipalities of Alto Minho competed, between 25 and 27 September, in another edition of Olympics4All - Intergenerational Olympics. It is an annual event, with a fundamental concern - the promotion of sports practice among the senior population.
During the three days in Melgaço, it is worth mentioning the moments of healthy competition, with Cerveira-Tomiño raising the trophy for the fourth time, but above all the reinforcement of 'old' and new friendships, the sharing of experiences between all and the numerous health and wellness benefits. The main goal of this project is for seniors to continue to practice physical activity on their day, and encourage others to join.
At the closing ceremony, it was announced that Vila Nova de Cerveira will be the municipality responsible for hosting, in 2020, the VI edition of the Olympics4All - Intergenerational Olympics, a project that had already been designed and led by this City Council in 2015, and whose success is already being replicated in four European countries (Bulgaria, Italy, Hungary and Spain) under the name 'In Common Sports'.
COMPETITIONS 2018
PONTEVEDRA (SP)
COMPETITIONS 2019
VNCERVEIRA (PT)
COMPETITIONS 2021
VNCERVEIRA (PT)
CESENA (IT)
PONTEVEDRA (SP)