Cesena 2019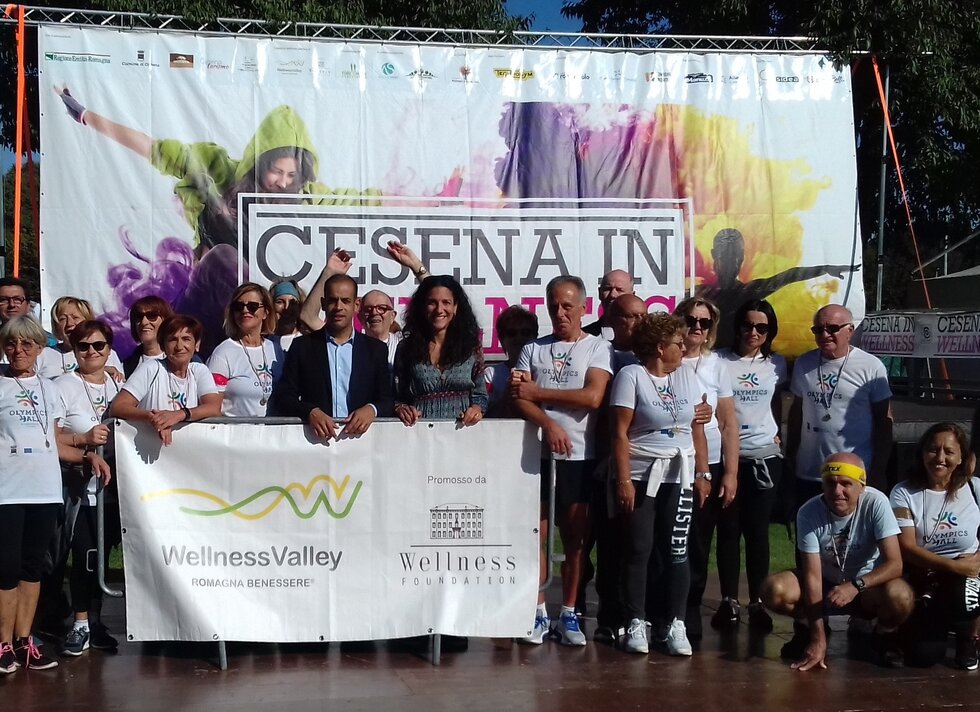 OLYMPICS FOR ALL AND MULTIPLIER SPORTS EVENT IN CESENA
September 21st of 2019
The second edition of Cesena "Olympics4all" took place on Saturday 21st September at Club Ippodromo on the occasion of the European Sport Week. This year the Olympics have been included in the sixth edition of "Cesena in Wellness", the initiative dedicated to wellness and physical activity promoted and organized by the "Time to move" Association.
More than 30 people took part in the competition. The participants were divided into 4 teams and competed in 4 different sports: basketball, volleyball, bowls and athletics. The competitions ended with the awarding of all the athletes, who received symbolic medals for participation, with the interventions of the Vice Mayor and Councilor for Sport Christian Castorri and the Councilor for Environmental Sustainability and Europe Francesca Lucchi.
The event was also the opportunity to present the guidelines, realized within the "In Common Sports" project, implemented by the partner countries of the project. In addition to good practices, ideas about how to promote physical activity have been collected through interviews with trainers and political representatives of the countries participating in the project. The guidelines were presented by Cesena Councilor for Environmental Sustainability and Europe Francesca Lucchi and during the event printed copies of the document were distributed among the participants. There were about 45 participants and they were very intrigued by the good practices implemented in the different countries.
COMPETITIONS 2018
PONTEVEDRA (SP)
COMPETITIONS 2019
CESENA (IT)
COMPETITIONS 2021
VNCERVEIRA (PT)
CESENA (IT)
PONTEVEDRA (SP)