IN COMMON SPORT +: HOW ARE WE DOING?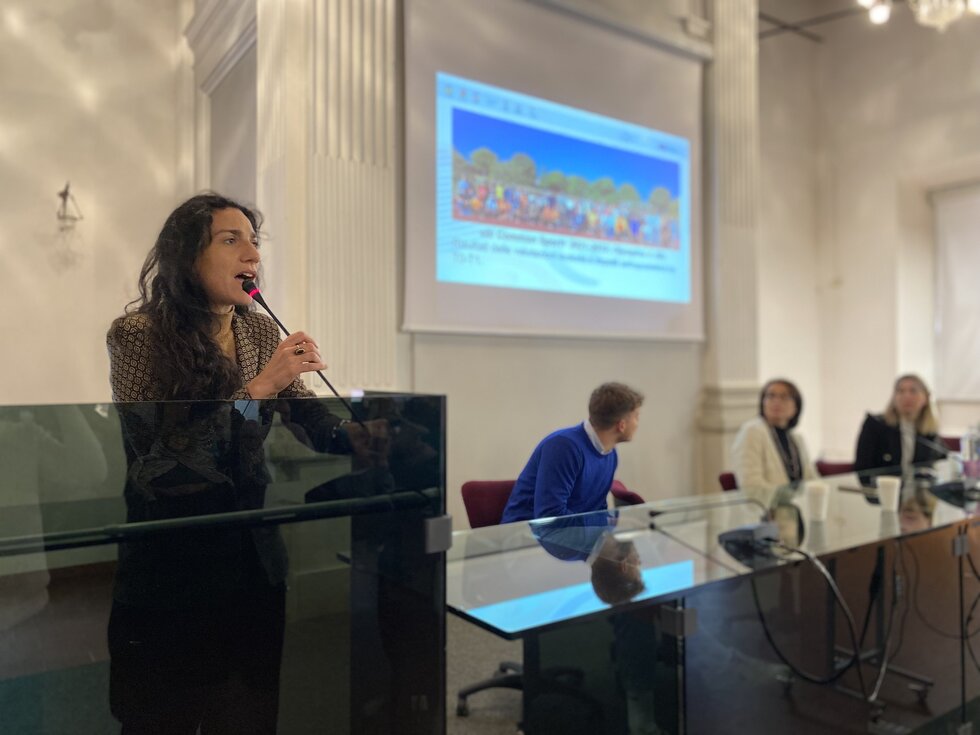 On 1 December, the Municipality of Cesena met the participants of the In Common Sport + project to take stock of the project's progress and present the results of the assessment tests and the questionnaire on nutritional habits.
After the greetings of Councillor Francesca Lucchi, the works were led by Martina Casadei, project trainer, and Valentina Giorgini, from the School Refectory Office, who illustrated to the audience the results of the assessment tests carried out in 2021 and 2022, together with the questionnaire on nutrition.
Dr Giulia Franzoso, sports physician and nutrition expert at Local Health Agency, then took the floor to provide an overview of the various projects that the Local Health Agency has put in place and will put in place in favour of elderly people well-being.
The meeting was also an opportunity to present the activities carried out by the other project partners and the activities that will be carried out in 2023.