OLYMPICS4ALL IN PORTUGAL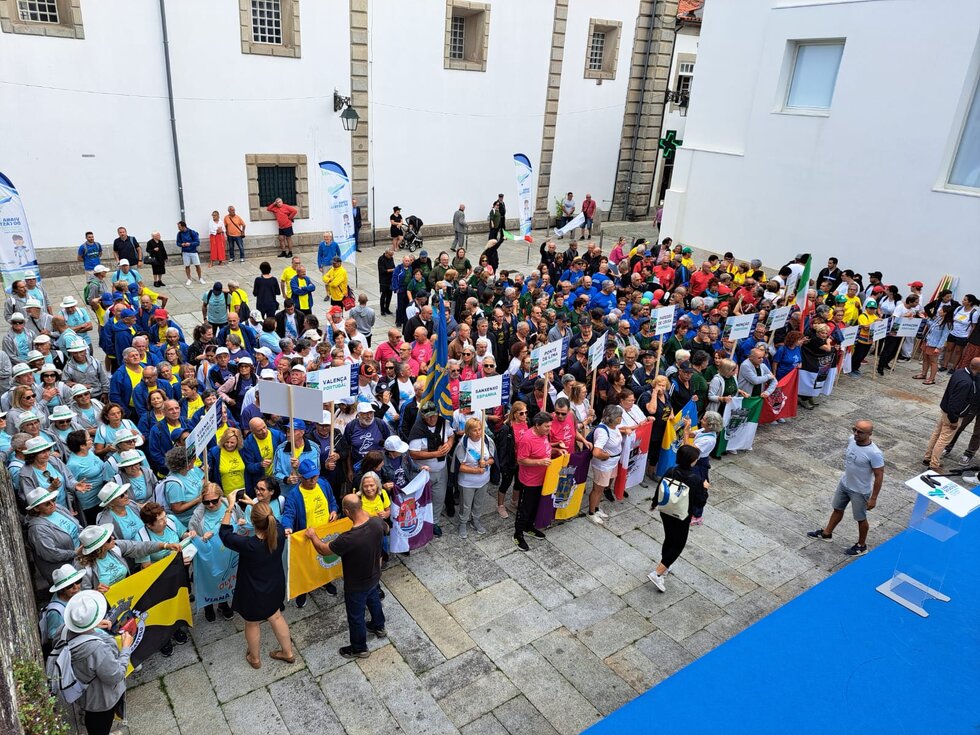 The seventh Olympics4all edition took place between October 2nd and 4th in Portugal, which brought together around 400 participants from 14 teams, in Viana do Castelo - Portugal. The event was marked by a great spirit of conviviality combined with healthy competition and was the golden stage for the last international meeting 'In Common Sports+', with the presence of seven international partners.
Annual in nature, the intergenerational Olympics this year saw the participation of seniors from 11 Portuguese municipalities, users of APPACDM (Portuguese Association of Parents and Friends of Mentally Disabled Citizens) from Viana do Castelo, and seniors from Sanxenxo, Spain, and the municipality of Cesena, Italy, resulting from the collaboration of the international project 'In Common Sports+'.
The three days of the initiative, impeccably organized by the Municipality of Viana do Castelo, were filled with healthy competition, in universal sports and traditional games, and, in the end, the sum of the scores confirmed the revalidation of the title for the team representing the municipality of Vila Nova de Cerveira, consisting of 40 elements. Due to the essence of the event, there is also the strengthening of 'old' and new friendships and the sharing of experiences among everyone, in addition to the numerous benefits for health and well-being, as the main objective is for seniors to continue practicing activity physics in your daily life, and encourage other people to join.
In addition to the field events, the seven partner countries of 'In Common Sports+' - Portugal (Cerveira acting as coordinator), Bulgaria, Slovenia, Spain, Hungary, Italy and IPVC - were gathered on the Ship Gil Eanes, in what was the last international meeting, as the project ends in December. In addition to the balance of three years of studies, tests and meetings, this meeting presented itself as an opportunity for everyone to witness the great evolution, support and impact that the initiative is having in Portugal.
At the Closing Gala, which took place this Wednesday night, it was announced that Monção will be the municipality responsible for hosting, in 2024, the VIII edition of the Senior Olympics, a project designed and led by the Municipal Council of Vila Nova de Cerveira in 2015, and whose success continues to be replicated in European countries such as Bulgaria, Spain, Italy, Hungary and, more recently, Slovenia, with the designation of 'In Common Sports'+.