Aksakovo hosts 5th international meeting of the ICS+ project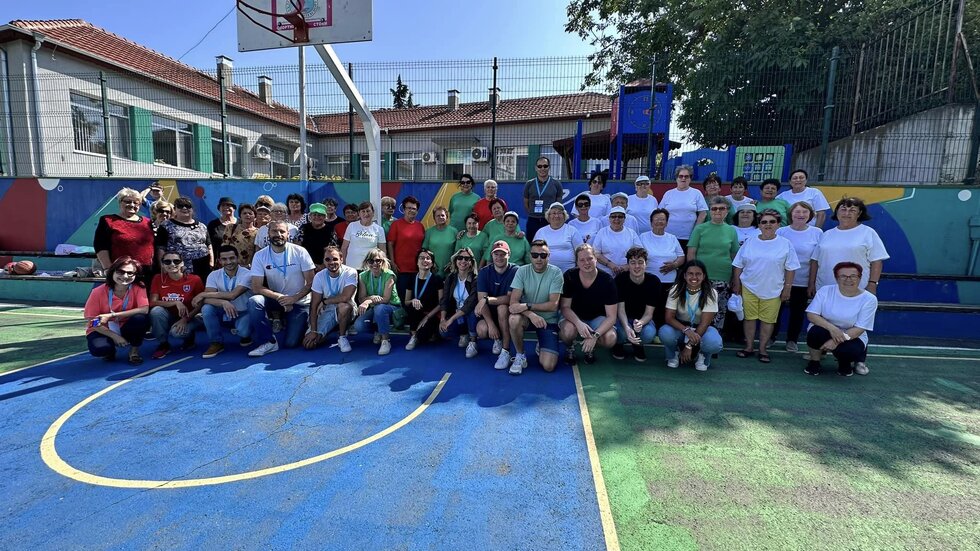 The Municipality of Aksakovo hosted in the Town Hall the fifth transnational meeting of the European project " IN COMMON SPORTS+ project " from 19th to 20th June 2023.
In the meeting representatives of the project partners took part. There were two days in which the team had the opportunity to update the activities related to the intellectual results of the project.
The European guests were welcome in the Hall of City Councilors by Deputy Mayor Ruska Ilieva. The first day meeting agenda started with focus on administrative issues, the planning of activities and reporting work tables on the tasks that each partner has been implementing on its own territory.
The second day of the meeting included observation of the training session of elderly people of Aksakovo. The project coordinator Manuela Ferreira greeted the elderly people and thanked to Aksakovo municipality.
The third day participants visited Sport complex in "Kamchia" resort. Here swimming was took place and on the beach was carried out volleyball.
The participants in the transnational meeting had opportunities to met representatives of the project target group, to gain knowledge about Bulgarian nature as STONE HENGE "POBITI KAMANI".