Olympic Games4all - 2022 in Aksakovo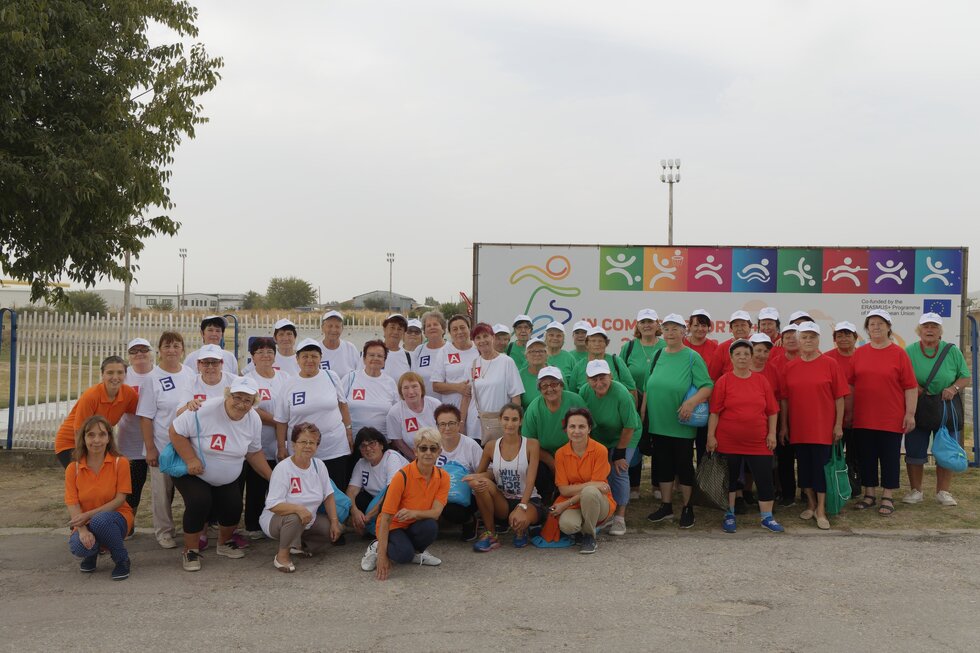 For the fourth time in the frame of Aksakovo's week, the "Olympic Games for All" were held in the Aksakovo. The games are carried out in the framework of the three-year "Common Sport +: Physical Fitness, Healthy Eating and Entertainment for the Elderly" under the Erasmus + Sport Program of the European Commission. Aksakovo Municipality is a project partner together with the Municipality of Villa Nova de Cerveira / Portugal /, the Municipality of Cesena / Italy /, the University of Vigo / Portugal /, the Institute of Sports in Diveano de Castello / Portugal /, the State Sports Institute in Nova Gorica / Slovenia and Zöldpont Media and Sport Association /Hungary/. The project aims to maintain physical activity in the elderly through weekly training.
The Olympics were opened by Hristo Atanasov - municipal councilor and Mrs. Ruska Ilieva - deputy mayor of Aksakovo municipality. The participants, elderly people over 60 years of age, competed in athletics, adapted volleyball, adapted basketball, traditional games such as folk ball and the game "King of Portal". For the second year, representatives of the village of Zornitsa and the village of Kichevo participated. Arti Georgieva Ivanova - 82 ages from the village of Kichevo - received the prize for the oldest participant in the games. The games ended with a traditional Bulgarian dance under sounds of a Bulgarian bagpipe and accordion. In addition to sports and physical activity, competitions are good opportunities for social contacts and increase the sport spirit of the elderly.