First meeting of In Common Sports + project brought together 200 competitors in a 'senior Olympics' in Sanxenxo, Spain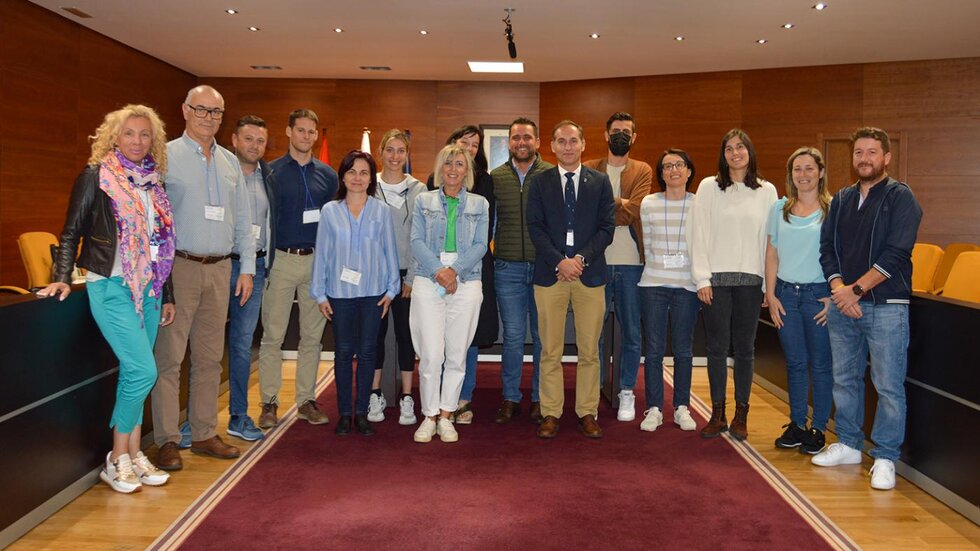 Funded by the European Erasmus + Sports program, this project promoted, in its first international meeting between the 1st and 3rd of June 2022 in Sanxenxo, a "senior Olympics" competition in which about 200 seniors participated.
As the main researcher of the HealthyFit group at the University of Vigo, José María Cancela, explains, one of the objectives of this project is "to know the adhesion and motivation generated in the elderly through competition", which leads to the launch of sports tournaments" such as the one that took place at the municipal pavilion of Baltar on June 2, 2022, in which 170 participants in the physical activity program for the elderly in the municipality of Sanxenxo and a group of athletes participating in the project in the municipality of Vila Nova de Cerveira participated.

Together with this municipality and the research group of the Faculty of Education Sciences and Sport Sciences of the University of Vigo, the project has as partners the Polytechnic Institute of Viana do Castelo, the Italian municipality of Cesena, the Zoldpont association of Hungary, the Bulgarian municipality of Aksakovo and the Public Sports Institute of the Slovenian city of Nova Gorica. All of them were present at this meeting that addressed the different lines of work of the project and the difficulties felt in each of the regions involved. The Casa Mariñeira Don Fernando Cultural Center in Portonovo was the venue for the meeting, which was joined by the Councilors for Sports, Daniel Arosa, and Urban Planning, Flavia Besada of the municipality of Sanxenxo, at the reception of the international partners. Representatives of the municipal councils of Caminha and Monção (Portugal) also participated in this event, with the aim of knowing the dynamics of the games before the future participation of these municipalities in another of the project's competitions.

More than 450 seniors participate, in six countries, in the weekly training sessions that are part of this initiative, such as the exercise program for seniors in Sanxenxo, which added their usual activity to the preparation of competitions. To analyze their evolution, the HealthyFit group performs two annual assessments of this group, "which analyze physical skills such as aerobic residence, strength, body composition, static and dynamic balance and coordination", says Cancela.
One of the work blocks of this meeting, coordinated by UVigo, focused precisely on adapting, based on information collected by the different partners, "the rules of team sports and traditional games that best suit the elderly", with the aim of testing this "motivation to practice physical exercise through a team sport", adapted to the characteristics of this population. The international partners took the opportunity to address the difficulties felt in the involvement of seniors in the different adapted sports games defined by the consortium.