NEW PROJECT IN COMMON SPORTS + FIT, FOOD AND FUN FOR ELDERLY - 2021-2023 KICKS OFF WITH ONLINE MEETING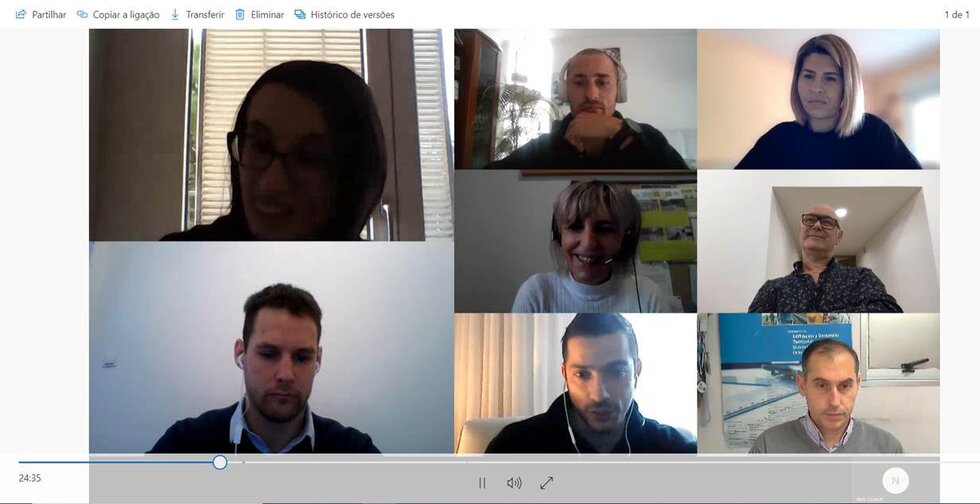 The 1st online meeting of the project IN COMMON SPORTS + fit, food and fun for elderly - 2021-2023 funded by the ERASMUS + Sport - Collaborative Partnerships, took place in the last week of January, after the start of the project on January 1, 2021. Representatives of all partners were present, including the new project coordinator in Slovenia - Ines Vidič - representing the PUBLIC INSTITUTE FOR SPORTS NOVA GORICA - SLOVENIA.
This meeting, which symbolized the start of this project, took place at a time when new restrictions due to the pandemic COVID19 are being imposed in several countries, so it was one of the meeting themes: lockdown is widespread in all partner countries, which will prevent the team go ahead with some activities. Thus, the first Transnational Project Meeting, scheduled for February 2021 in Vila Nova de Cerveira, will have to be postponed to an uncertain date.
Despite the constraints observed in all the regions involved, the project team agreed on some activities that, due to their content, can already advance, namely:
- Work Package 1 / Intellectual Output 1 - Narrative review of physical activity programs for healthy older adults based on the data collection of innovative physical exercise programs adjusted to the territorial context of each partner country; and - Work Package 2 / Intellectual Output 2 - Adapted sport games and traditional games: database and manual.
Overall, the meeting was a success and we thank all partners for their contribution. We will continue to develop the project on the spot with the same persistence that we have dedicated to the IN COMMON SPORTS Project 2018-2021, in the hope that better days will come and we can safely move forward with sports activities for the elderly!