2ND MULTIPLIER SPORT EVENT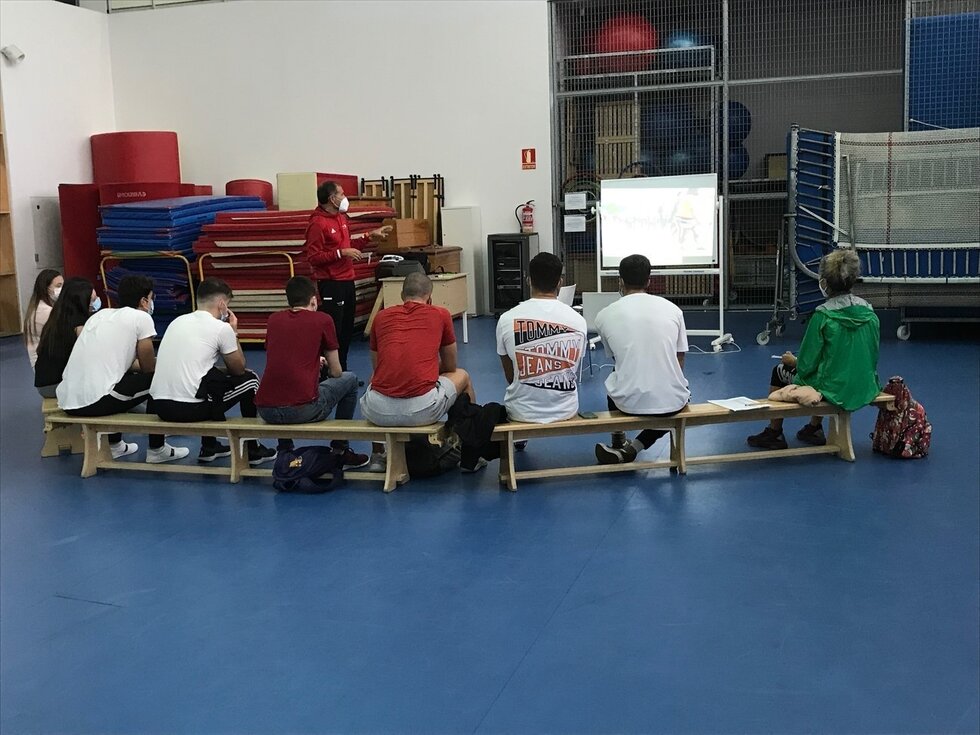 On the 9th of September, the Faculty of Education and Sport Sciences, University of Vigo hosted the 2nd MULTIPLIER SPORT EVENT "IN COMMON SPORT" in which the development of the project IN COMMON SPORTS - INTERGENERATIONAL COMPETITION AS MOTIVATION FOR SPORT AND HEALTHY LIFESTYLE OF SENIOR CITIZENS was presented, as well as the results achieved by the participants during the three years of activity in the 5 partner countries (Spain, Italy, Bulgaria, Hungary and Portugal), focusing the analysis on the data achieved by the Spanish delegation.
The results were presented by the working team of the University of Vigo led by Dr. José María Cancela Carral. The presentation of the data was made in the presence of students of the degree in Physical Activity and Sport Sciences, who were enrolled in subjects related to physical exercise and older adults. The data were presented through a PowerPoint presentation, explaining firstly the most relevant changes in the Spanish delegation (Concello de Sanxenxo) and then a comparative presentation between countries.
The results were stratified and compared according to the time of data collection, country and gender, analysing the state of healthy physical condition and motivation to practice physical exercise presented by the participants during the life of the project, highlighting an improvement / stability of healthy physical condition, as well as an increase in the motivation of those participants who developed the sports games competition.
During the event, a summary video with photographs of the different moments of the project was also disseminated among the attendees, where the participants could be seen performing their weekly sessions (dry and water), the different events carried out, as well as the pre and post evaluations of the project.
The event ended with the news from the project manager that the European Union had considered this strategic project within its development plan and had granted a new European project, "In Common Sport: fit, food and fun for seniors". The attendees said that they would like to participate in future events as volunteers, as they found it a very interesting and forward-looking initiative for the professional field in which they will soon find themselves.